What could be more sustainable than giving a second life to machinery that otherwise would be scrapped?
AxFlow France's expertise in breathing new life into products through specialist service has helped to raise AxFlow France's sustainability ambitions to the next level.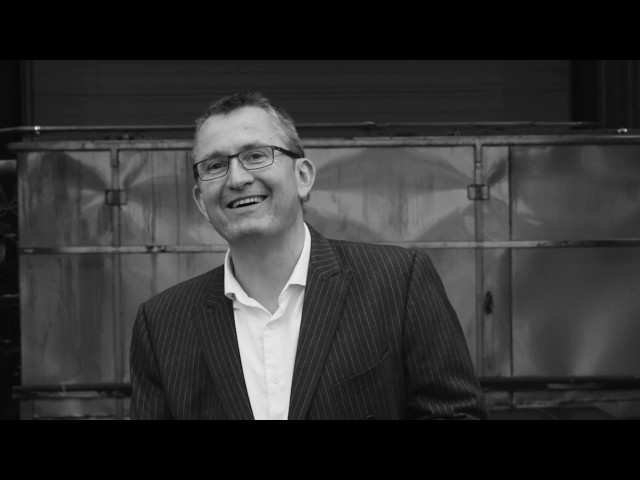 Making his way across the factory floor, The Facility Manager Cédric Leroy stops to pick up a large stainless steel sheet. The plate, from an industrial heat exchanger, is being serviced at AxFlow France's plant near Évreux in Normandy. "We clean the plates and test them for the tiniest cracks or holes," says Cédric, running his eye over the plate. "It's vital to detect even the smallest perforation. If a plate leaks it can contaminate the customer's production and cause major problems."
AxFlow France's customers range from baby food producers to the most famous cheese makers. They also include 55 French nuclear power plants, which use AxFlow serviced heat exchangers in their cooling water systems. Safety and hygiene are non-negotiable in these industries. Cleaning and reconditioning heat exchanger plates is a critical job. It is also naturally sustainable. "What could be more sustainable than giving a second life to machinery that otherwise would be scrapped or replaced?" asks Guillaume Chanay, Managing Director of AxFlow France. Building on this sustainable value proposition, AxFlow France wants to develop a leading production concept in this area.
It takes a lot of energy to clean a heat exchanger, and a lot of water. "We want to take it a step further and bring the entire process closer to being sustainable – from start to finish – and produce that energy and water in a green way," Guillaume says. The first step is for AxFlow to become self-sufficient in renewable energy by 2020. A geothermal heating unit is to be installed, and the factory will be equipped with solar panels to ensure that all energy is produced on site. Also, AxFlow aims to meet at least half its water needs from recycled rainwater collected from its roof.
Meanwhile, Cédric is exploring the new opportunities for his plant which has been acquired by the group in 2018. Cédric, the plant's former CEO, points out that the two companies have different but complementary businesses. "Heat exchangers are a new product for AxFlow France and pumps are a small product for us, so we will open doors for each other," he says. "Evreux site, previously RDC, is well known in the food and dairy and cheese industries, while AxFlow is big in wine and general industry. There's lots of potential." The merger with AxFlow France's national service network will make life easier for the service staff, who currently spend long hours on the road crisscrossing France. Being part of a larger group also offers improved investment possibilities and career paths, Cédric says. "It will be easier to offer people advancement and progress within the group."
Sustainability to us is to do the same business – but in a better way
Sustainability is a top priority for Guillaume Chanay, Managing Director of AxFlow France.
JOIN US IN WORKING SMART – SUSTAINABLE SMART
Our vision, mission, our promise – fluidity.nonstop and our values FAR SIGHTED, GOOD TO WORK WITH and MAKING THINGS HAPPEN – they all keep us pulling in the same direction. That's efficient....
More about Sustainability