AUTOMATION OF AUTO-FILLING SYSTEM AT AIZKRAUKLE OIL BASE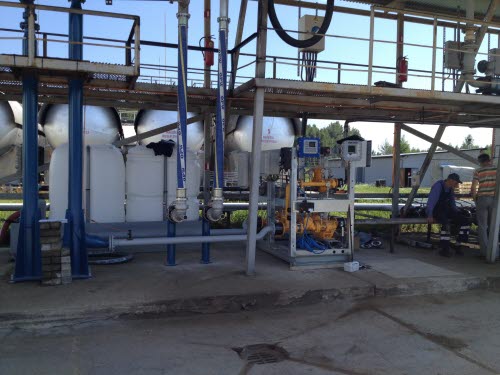 CUSTOMER: JSC "VIRŠI-A"
Project: Automation of auto-filling system at Aizkraukle oil base.
Project implementation: 2014-2015.
OBJECTIVE: Modernization and automatization of existing truck loading system. Ensure fossil fuel, bio fuel and additive inline blending.
FULFILMENT: Two CMM-1.5 blending skids designed, delivered and installed.
Existing truck top loading system replaced with bottom loading system.
New process pumps installed.
Before After