WASTEWATER TREATMENT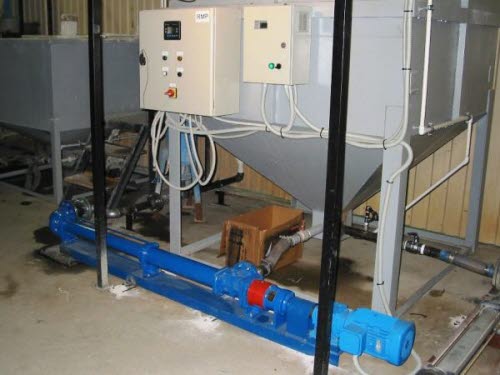 CUSTOMER: JSC "VIRŠI-A"
Project: Automation of auto-filling system at Aizkraukle oil base.
Project implementation: 2014-2015.
Challenge: Old meters ( inaccurate, low flow); there is no likelihood of blending for biofuels; you can not add special additives
DELIVERY VOLUME:
Toptech controller; LIQUID Controls mixers.
Tank-vehicle filling equipment with integrated blending of biofuels and additives.
Installation, start-up and personnel training.
Before After
CUSTOMER: SIA "SALDUS KOMUNĀLSERVISS"
Object: Protection of wastewater pumps in Novadnieku, Irbenieku and Celtnieku street pumping stations
Project implementation: 2009
DELIVERY VOLUME:
Three MONO Muncher A series shredders with automatic control panels. Delivery and installation.