AxFlow Ireland announces new distributor agreement
AxFlow Ireland takes great pleasure in announcing the new distribution agreement signed with the Spanish manufacturer, PEDRO GIL in the field of air blowers and vacuum pumps.
AxFlow is a major distributor of high-quality liquid fluid handling equipment with operations in 27 European countries, representing world leading manufacturers and providing comprehensive technical services tailored to the needs of a multitude of process industries. It is therefore a great pleasure to announce that Pedro Gil pump product portfolio now can be offered to AxFlow's Irish customers in industrial processes like; Water & Waste Water Treatment, Food, Pharmaceutical, Chemical industries and many others.
"Pedro Gil Air Blowers and Vacuum Pumps are at the heart of a wide variety of applications and processes and can be used in virtually all industry sectors. Modern design with excellent quality and environmental management systems, the latest development tools and first class production engineering ensure the highest quality standards", says Mr. Lee Meredith, Sales Manager UK & Scandinavia, Pedro Gil, UK.
Pedro Gil has been designing pressure and vacuum solutions since 1897 and continue to deliver High Technology Products, with high efficiency and excellent reliability. We support customers world wide providing excellent customer support and keeping straight relationship with customers. Our corporate values are: innovation, customer focus, product quality and service.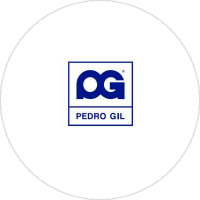 About AxFlow Ireland
fluidity.nonstop® fluidity.nonstop® is our promise and our commitment to a level of service and a quality of product, performance and expertise the like of which has not been seen before.
We are Europe's leading source of pumps and pump expertise for the process industry and we intend to maintain that position by working fluidly, and ceaselessly, to bring you the best.
AxFlow business group operates in 30 countries in Europe, South Africa, Australia and New Zealand.