ARE YOU IN URGENT NEED FOR A PUMP, VALVES OR SPARE PARTS?
We have a significantly wide range of pumps, valves and and spare parts on stock in our warehouse in Netherlands and locally in Ireland. We can deliver quickly to safeguard your critical processes.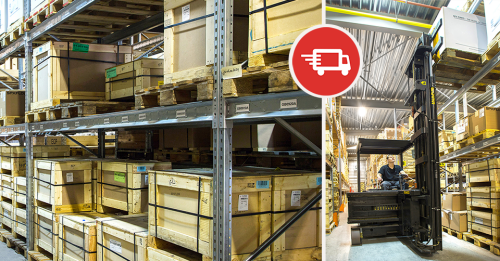 AxFlow has a wide product portfolio for industrial processes within pharmaceutical, chemicals, petrochemical, food, paper, water and waste water, which are all dependent on uninterrupted operations.
Our far-reaching experience of problem solving throughout the years covering the entire spectrum of process industry gives us a valuable perspective – and you a unique asset.
Do you have an urgent need?
A central stock of more than 15.000 products
Spare parts in stock
Immediate delivery from our distribution center in the Netherlands or from our local stock
One point of contact
Technical support
Competitive prices
What does your need look like? Contact our sales engineers for your application and they will help you to find the optimum solution.
A SELECTION OF OUR PRODUCTS IN STOCK
Please note that we in addition to the below items, have parts in stock for Wilden pumps, NOV Mono Hygienic pump, APV heat exchangers and parts for Flux barrel and container pumps!