Self-owned catering business empowers canteen staff
Canteen Girls is a company within a company on the verge of extending its lunch service to external customers. It is part of AQS's commitment to the Broad-Based Black Economic Empowerment.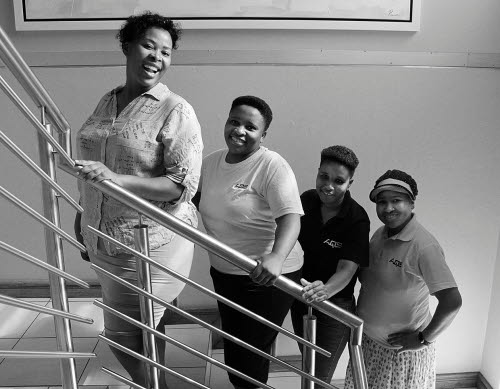 The Broad-Based Black Economic Empowerment (B-BBEE) programme was set up to enhance the economic participation of black South Africans in the country's economy. To comply with the legislative framework of the B-BBEE, private companies such as AQS must spend a percentage of their annual net profit on enterprise and supplier development. AQS looked in-house for its contribution to the programme.
I love owning my own business, because there's always opportunities to improve. Tholakele Skhosana