NASH Field Test and Boroscope Inspection
A life cycle commitment for your NASH pump or compressor.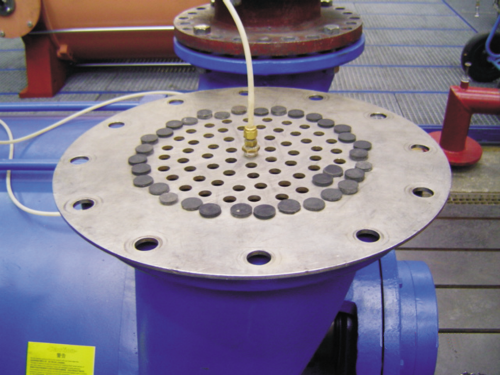 NASH Service for your NASH pump or compressor includes field test and inspection, service exchange pumps, up-grades and repair at Nash Service Center with original spare parts.
Field capacity tests and boroscope inspection results in protocols with information on pump status and advice for further service action, such as swap out and repair.
Swap out and plug in program. We take out your worn pumps and compressors and immediately replace them with refurbished and up-graded swap out products with Nash quality guarantees.
Worn out pumps and compressors are sent to one of Nash's service centers for disassembly, cleaning and inspection. It is then repaired and up-graded with cladding and coating to become the next swap-out product.