Refurb of 4 Allen Gwynnes Vertical Mixed Flow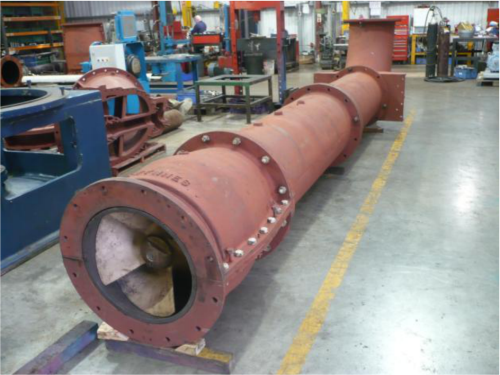 Product:
Allen Gwynnes 24" and 48" mixed flow pumps.
Industry:
Environment Agency.
Challenge:
To remove repair and re-install 4 pumps orginally installed in 1949. Due to the length of service, the pumps were extremely worn. Allen Gwynnes pumps are no longer manufactured so spare parts are no longer available.

Work Carried Out:
Removal.
All wear parts were recreated by machining or re-casting.
Sleeves fitted to pump housings to maintain orginal clearances.
Re-installation.