1960s SPP Pump Repair
Our vision, mission, our promise – fluidity.nonstop and our values FAR SIGHTED, GOOD TO WORK WITH and MAKING THINGS HAPPEN – they all keep us pulling in the same direction.
A great example of how we apply this in our daily business is our service, maintenance and repair operations throughout the market place. Nothing that can be refurbished, recycled or re-used in our days, should go to waste!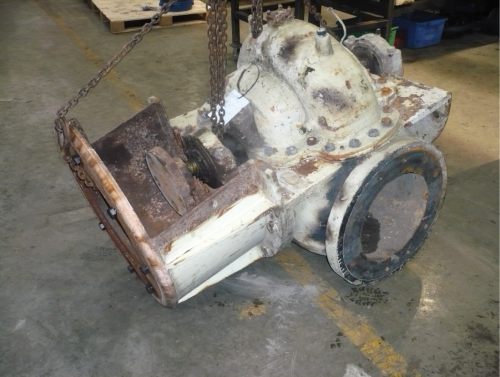 Product:
SPP WCQN6 Split case units
Industry:
Energy Generation
Challenge:
To remove repair and re-install two pumps originally installed in the 1960's which suffered from a range of wear related problems of the pumps' long service lives.
Work Carried Out:
Replacement of all shaft bushes, sleeves and shaft.
Repairing and balance impellers.
Reinstallation and testing.