Dock Impounding Pump Repair
Repair of axial flow pump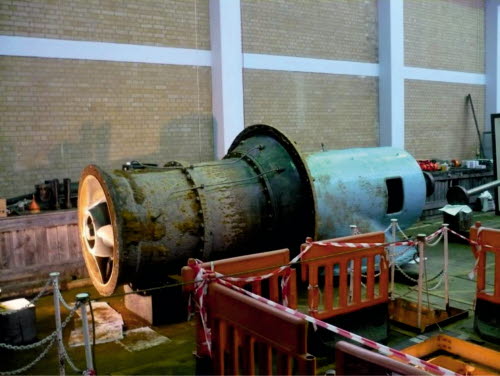 Product:
Vickers 44" A/F vertical axial flow pump.
Industry:
Docks.
Challenge:
To remove repair and re-install the pump which suffered from a range of problems including cavitation damage of the propeller, corrosion damage of the rising main and a leaking bottom seal. Vickers pumps are obsolete so spare parts are no longer available.
Work Carried Out:
The propeller were repaired and reshaped.
Sleeves fitted to pump housing to maintain original clearances.
Gland packing was replaced with mechanical seals.
Pump shaft repaired and Belzona coated.
Pump shaft cut below impeller and a cutless bearing with support plate was installed instead.
New bellhousing in GRP was manufactured and fitted.
Find out about our installation services
The long term performance and operating costs of a pump can be significantly affected by how well it's been installed. 
Read more about installations