Large Pump Repair
AxFlow UK specialises in the repair and maintenance of large pumps.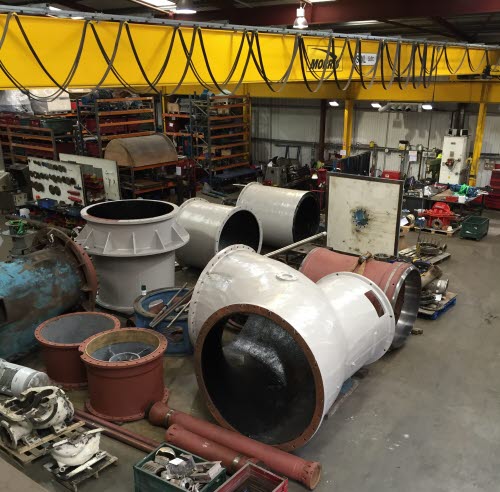 We have the ability to handle up to 40 tonnes, and test motors up to 30 kW which make us able to work with the very largest of pumps.
As a result we've worked extensively within the following environments across the UK and beyond.
Power stations.
Water treatment.
Off shore.
Docksides.