Large Pump Repair
AxFlow UK specialises in the repair and maintenance of large pumps.
We have the ability to handle up to 40 tonnes, which make us able to work with the very largest of pumps. We also have the ability to remove and re-install the very largest of pumps.
As a result we've worked extensively within the following environments across the UK.
Power stations.
Water treatment.
Off shore.
Docksides.
Drainage schemes.
Major infrastucture schemes.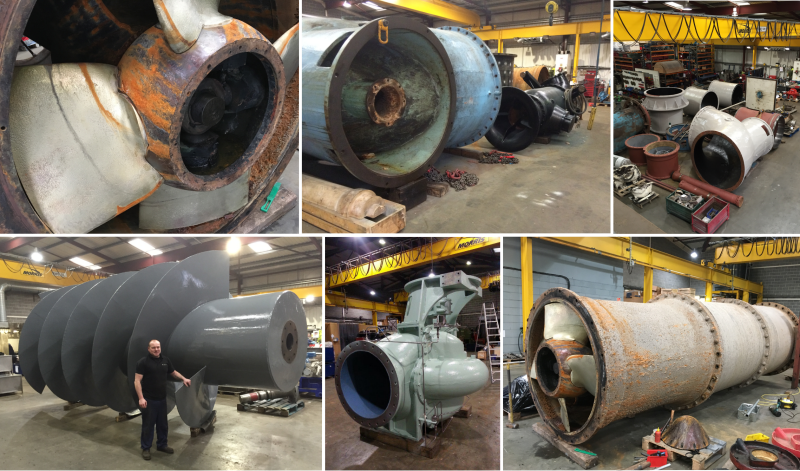 With over 50 years of experience we have a deep knowledge of heritage pump brands or ranges that are no long in production such as:
Worthington Simpson - Allen Gwynnes - Mather & Platt - Pullen - Holden & Brooke - Girdlestone - Vickers - Drysdale