AxFlow represent both Gruppo Aturia and Finder pumps in the UK to offer the best range of seawater pump options.
Description
Having teamed up with Gruppo Aturia who own Finder pumps, AxFlow UK is able to offer many types of vertical seawater lift pumps across the UK including semi submersible multi-stage mixed flow and fully submersible multi-stage radial and mixed flow pumps. They are available in stainless steel, Duplex and Super Duplex materials, can be constructed to lengths well in excess of 50 metres, can be submerged upto 300 m deep and are both Factory Mutual and NFPA approved.
Lastly, we provide comprehensive and experienced support for the installation of the pumps in offshore applications.
Seawater Lift Pumps to submerge or not
A review of the competing attributes of semi-submersible line shaft and fully submersible seawater lift pumps.
Read more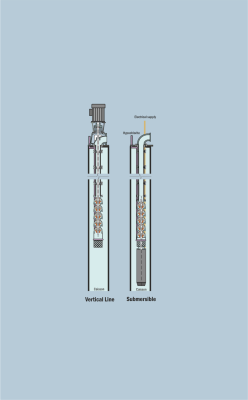 Allen Gwynes Axial Flow Pump repairs
Repair of Allen Gwynnes 18/18/15.25 Axial Flow Pumps.
Read more