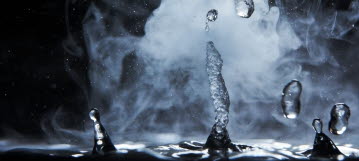 Thermal Service Fluids
Beacuse of our wide range of pump types we can cope with temperatures that range from -50oC up to 450oC.
Description
There are many challenges when pumping hot liquids. Cavitaition can occur if the liquid is too near its boling point unless there is enough pressure applied to stop this. Flashing at the seal face can be a problem when pumping hot liquids so cooling and pump designs that ensure a higher pressure around the seal should be used.
Magnetic drive and canned pumps usually offer the safest and most relaible option for hot liquid applications as they contain the liquid while avoiding the prolems of seal flashing.
When it comes to pumping cold liquids the problems can be surprisingly similar to hot liquids. Caviation is often a problem due to the thin and very low boiling points of many refrigerants. Lubrication can be a problem and off gasing if pumps with mechanical seals are used.

Specific thermal service applications: