AxFlow is one of the UK's biggest pump repair companies.
Centrifugal Pump Repair which includes all types of process pump including ATEX pumps, ISO 5199 , mag drive and canned.
Positive Displacement Pump Repair area that AxFlow excels in due to our position as the leading supplier of positive displacement pumps in the UK.
Heritage Brand Pump Repair with over 25 years of experience, a fully equipped machine shop and the ability to remanufacture obsolete components.
Mechanical Seal Refurbishment supported by the latest measurement and lapping equipment.
Hygienic Pump Repair carried out in a dedicated clean room.
Submersible Pump Repair AxFlow have extensive experience of submersible pump repair including numerous examples of major infra structure assets.
WHY USE AXFLOW FOR YOUR PUMP REPAIR
AxFlow can carry out pump service work on site or, bring your pump to our local repair centre if required.
AxFlow can carry out pump installation for repaired pumps of any size.
We have over 50 years of pump refurbishment experience.
AxFlow are experts when it comes to all types of pump repair.
Pump Repair Centres around the country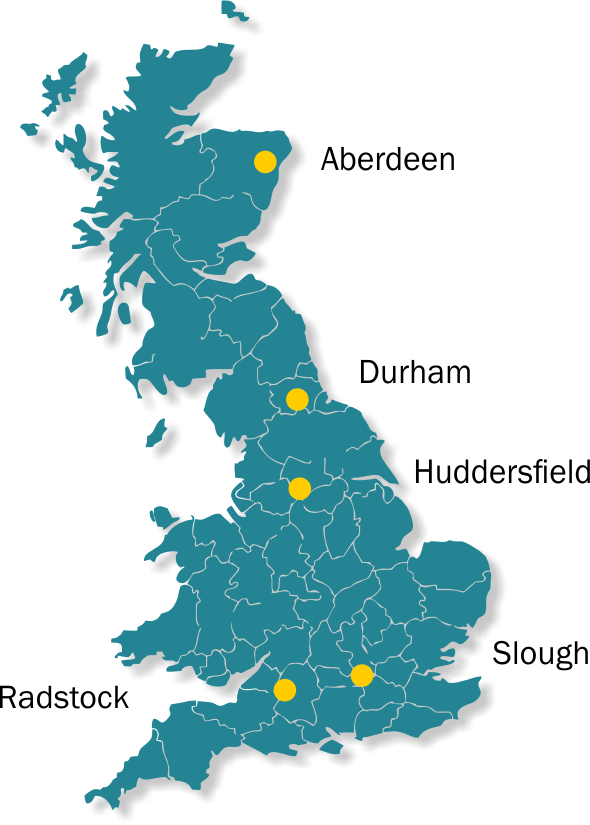 Aberdeen - Durham - Huddersfield - Slough - Radstock
AxFlow are experience pump repairers and offer a full range of pump repair capabilities including in-house machining, Belzona coating, dynamic balancing, mechanical seal overhaul, metal spraying and fusion welded coatings, laser alignment, hygienic pump repair and positive displacement pump repair and the ability to re-engineer a wide range of pump components.