Wilden Pump Pro-Flo
As the industry's workhorse, the Wilden Pro-Flo® Series combines elegant simplicity with robust and reliable performance that end users have come to depend on for more than 20 years.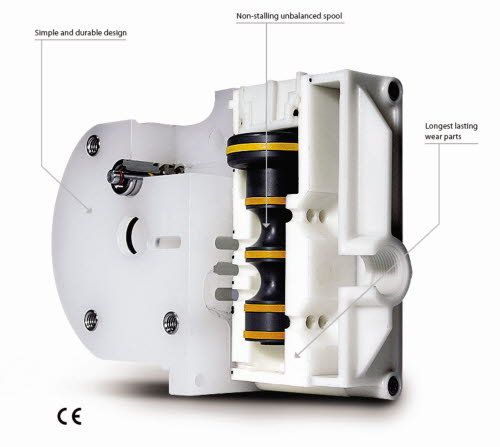 Ideally suited for industrial applications calling for a durable chemical pump or oil pump, Pro-Flo Series pumps offer increased productivity with more flow while reducing air consumption and maintenance.
The Pro-Flo Series gives you extreme flexibility and reliability – with a wide range of sizes and material offerings – that end users can count on to deliver the consistent performance promised for challenging applications.