Wilden Pump Pro-Flo SHIFT
Wilden Pro-Flo® SHIFT Series pumps set the standard for AODD pump performance, providing increased energy savings and higher flow rates when compared to competitor pumps.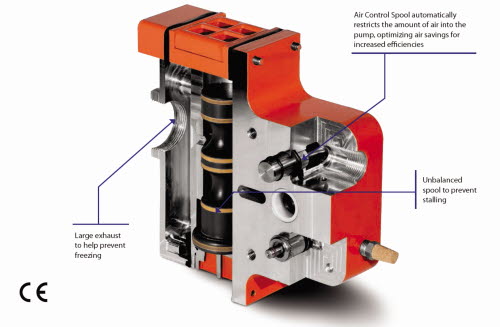 Combining the best of both words – industry-leading ADS with a top-quality AODD pump – Wilden Pro-Flo SHIFT Series pumps feature time- and field-proven performance, containment and maintenance advantages.
The secret to the success of the Pro-Flo SHIFT Series is a first-class design that comes equipped with industry-leading air valves that offer up to 60% energy savings and 34% greater flow rates when compared to other AODD Pump technologies AODD pump technology. Additionally, the Pro-Flo SHIFT Series has been designed with increased suction lifts and fewer moving parts for increased reliability.