Positive Displacement Pump Repair
As the leading UK and European supplier of positive displacement pumps we are experts in their repair. We truly understand positive displacement pumps and the special challenges that their repair can pose. It also means that we hold large stocks of components that reduce our repair times.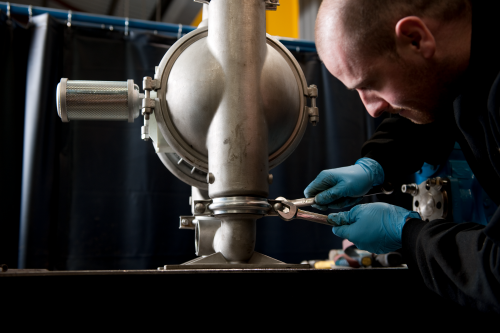 AxFlow offers diaphragm pump repair, rotary vane pump repair, gear pump repair, rotary lobe pump repair, piston pump repair, oscillating pump repair, peristaltic pump repair, metering pump repair and vacuum pump repair.
We repair:
Lobe pumps
Diaphragm pumps
Oscillating pumps
Vane pumps
Peristaltic pumps
Gear pumps
Metering pumps
Piston pumps
Vacuum pumps
As a result of our strength in positive displacement pumps, we have become market leaders in the supply of hygienic pumps to a range of different industries across the UK.
To support this we have created clean assembly areas within our repair facilities and developed specific hygienic pump repair procedures.