Wernert NE
ISO 2858/5199 lined Pumps for corrosive abrasive solid ladened liquids 1000 m3/hr heads of 125 m
Key specifications
Flows up to 1000 m³/h
Pressure Up To 12.5 bar
User benefits
Completely cast iron clad, All forces from piping are fully supported by metal casing.
Grease and oil lubricated versions available.
FEATURES AND BENEFITS
Impeller of Chlorine-resistant PE
Universal Shaft
High Load, fixed/Movable bearings
Sealed for life roller bearings
Support foot fixing, located at the bearing housing
Single stage process designed radial centrifugal pump.
May be used in areas with explosive atmosphere – directive 94/9/EG
Semi-open or closed impeller.
WERNERT single bellows type mechanical seal or Double acting mechanical seal of most well known seal manufacturers.
Thick-walled interchangeable plastic parts.
Description
ISO 2858 plastic lined pumps designed to convey aggressive, solid ladened and toxic liquids.  They are designed around a solid pump casing which results in a particularly robust construction.  The mechanically sealed pumps are also able to handle abrasive liquids when manufactured in PE
Let us help you find the right product from this product line
Construction
Materials
PE, Polypropylene, PTFE, PVDF
Performance
Max. diff. press.
12.5 bar
Max. temperature
160 Celsius
Min. temperature
-50 Celsius
Certificates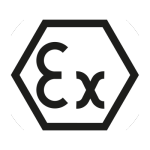 ATEX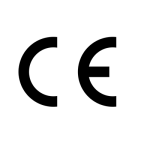 CE Marking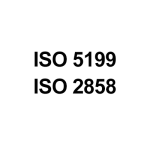 ISO 5199 & ISO 2858 Pumps